Sea eagle with fish
© Edwin Kats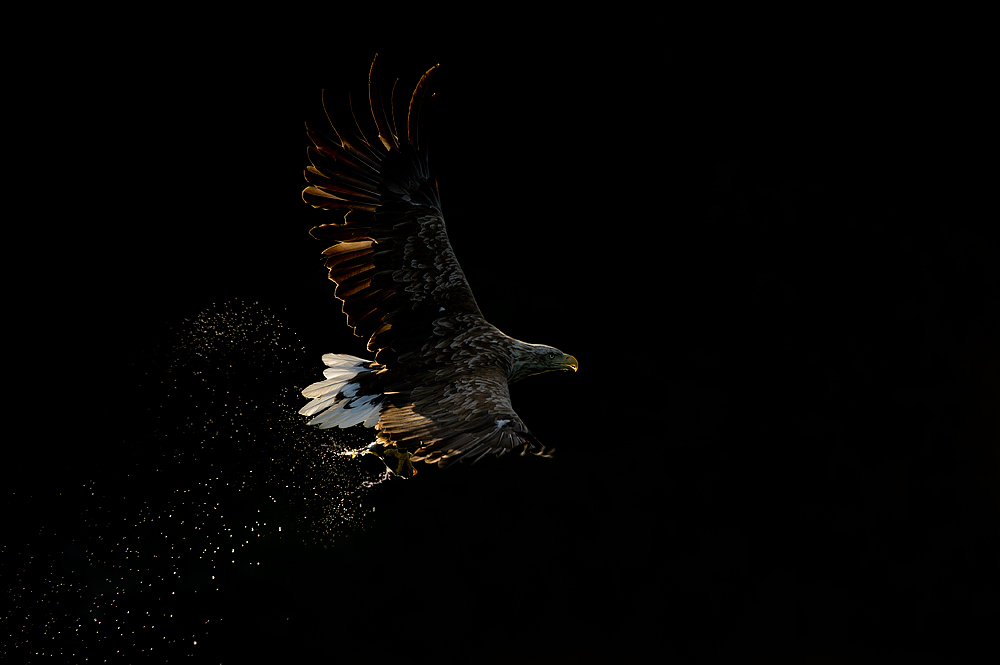 Incredible birds when you see them this close. Dark background is a high cliff in the shadow with the sun just coming over the edge and lighting the bird a bit.

Edwin Kats

Autor:
© Edwin Kats
Eingestellt:
2010-12-08
Natur:
Naturdokument ?
Fotografischer Anspruch:
Professionell ?
Technische Angaben:
zeigen

Dateigröße:

164.2 kB

,

1000

x

665

Pixel.
Technik:

Nikon D3s with Nikon 200-400/4 iso 200 1/1000 sec. f/4 -4EV standing in a boat

Ansichten:
17 durch Benutzer, 281 durch Gäste

Schlagwörter:
adler, eagle, edwin, kats, norway, sea, see, white-tailed
Rubrik
Vögel:
Hello Edwin,

great picture of an amazing bird!

Best regards,
Stefan
Thanks everyone. This image was taken in Norway.

Edwin Kats
Hello,
this is an incredible picture.
For me is it very rar in such a situation.
Thx for showing this TOPSHOT.
greetings
Everything's perfect. The light, the sparkles ... One of the best Sea Eagle shots I've seen ever – without exaggeration.
Where did you shot it?


Best Regards,
Christian
Superb, Edwin!

Beste Grüsse und ein Klick,
Toph
A top shot, Edwin!
Regards,
Maria
Hi Edwin
You´re right an incredible bird, but your shot is even more incredible. It´s perfect.
Oscar
Hi Edwin,

one of the best sea eagle shots in this type of light! A perfect shot: composition, light, everything is perfect.
Congratulations to this spectacular shot!
Winfried Wisniewski
Hi Edwin,
great light and shot.
regards
Rado
Fantastic!
Regards,
marko
Outstanding feeling in this picture and incredible action!

Love it!
wow, only a short commentar...

this is a really really impressive picture

nice one...in best performance
only wow...

regards
Gerhard